AFRL Inspire 2021
Start Date: Apr 28, 2021
End Date: Apr 28, 2021
ABOUT AFRL INSPIRE
The Air Force Research Laboratory Inspire is an annual celebration of the people and contributions that make AFRL an outstanding research organization. Inspire showcases the innovative ideas and passionate people AFRL has to offer in short, entertaining and thought-provoking talks.
Each speaker brings a different slice of AFRL that highlights our willingness to dream big and tackle heroic challenges for our Airmen and Guardians.
WHEN: Wednesday, 28 April 2021
WHERE: Virtual – Facebook Livestream @ https://www.facebook.com/AFResearchLab
TIME: AFRL Inspire will begin promptly at 2:00pm EST
AFRL INSPIRE SPECIAL GUEST SPEAKER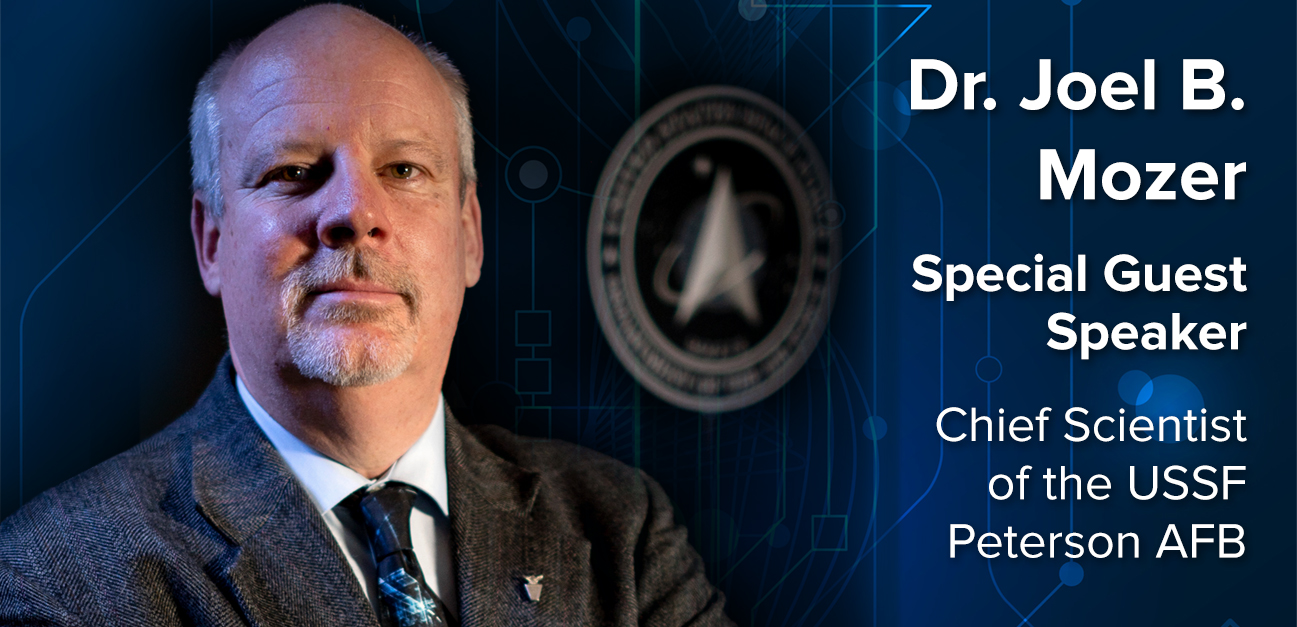 Dr. Joel B. Mozer – Chief Scientist of the United States Space Force. He serves as the principal scientific advisor to the Chief of Space Operations and he is the service's senior authority for all science and technology matters. The Space Force comprises approximately 16,000 space professionals worldwide and manages a global network of satellite command and control, communications, missile warning and launch facilities and is responsible for the Department of Defense's space system development and acquisitions. He is delegated the authority to guide all substantive scientific and technical program activities within the USSF. In this role, he interacts with other principals, operational commanders, combatant commands, acquisition, and international communities to address cross-organizational science and technical issues and solutions. Dr. Mozer represents U.S. Space Force science and technology on decisions, high-level planning and policy, building coalitions and alliances throughout the U.S. government, industry, academia, the international community and other science and technology organizations. He evaluates technical needs, solutions, architectures and programs and advises on shaping command programs to ensure the infusion of science and technology provides the best possible solutions.
AFRL INSPIRE SPEAKERS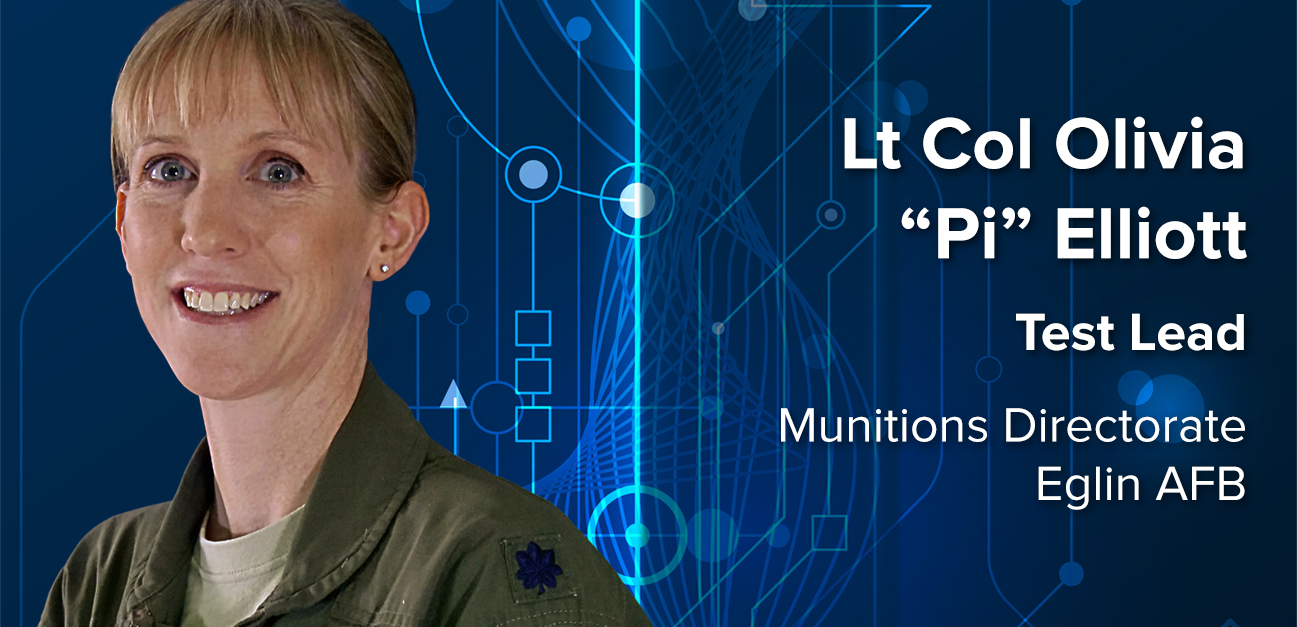 Lieutenant Colonel Olivia "Pi" Elliott – Serves as the test lead for the AFRL Munitions Directorate at Eglin Air Force Base, where she provides policy and procedural advice to ensure technical rigor and safety during test execution. As an accomplished test pilot, she brings more than 1,500 hours of flight time to her role leading open-air and range testing. Known for her tenacity and attention to detail, she develops creative approaches that meet regulations and support unique test requirements. Lt Col Elliott recently graduated from the Air Force Institute of Technology with a doctorate in hypersonic aerodynamics. In her free time, the mother of three enjoys yoga and roller-skating.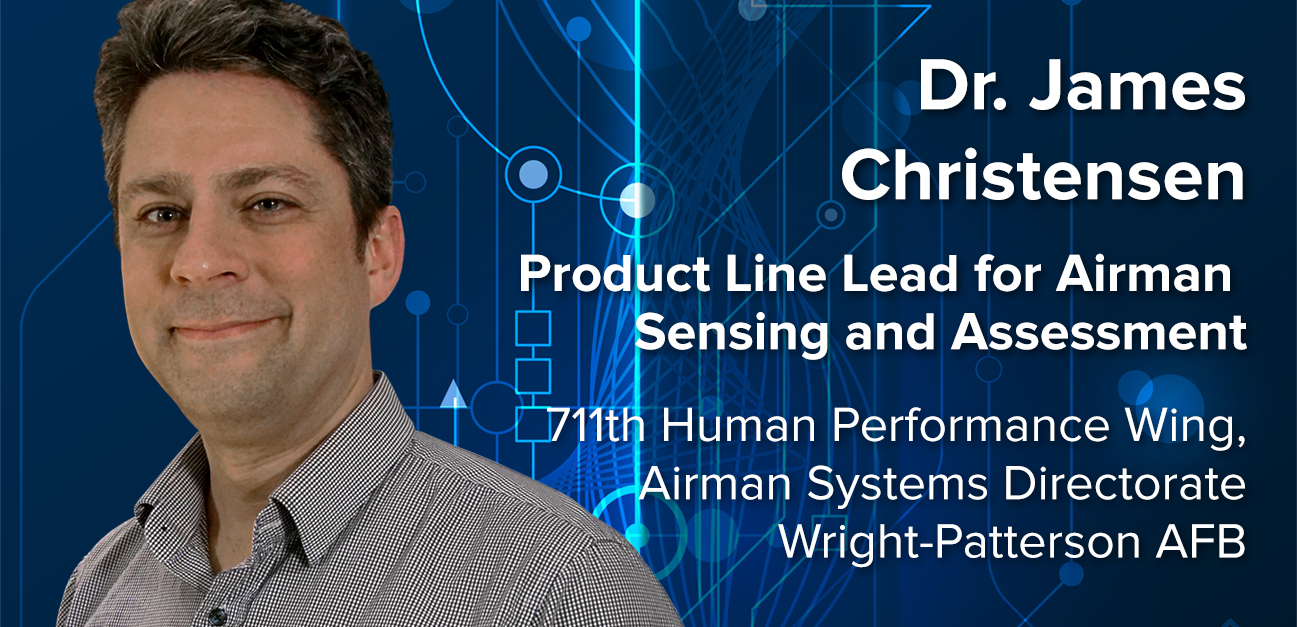 Dr. James Christensen – Product line lead for Airman sensing and assessment within AFRL's 711th Human Performance Wing at Wright-Patterson Air Force Base. After studying biopsychology and cognitive psychology, he dedicated his career to the assessment, protection, and enhancement of human performance and cognitive function. Christensen leads research teams investigating real-time cognitive workload, wearable monitoring applications for human performance and cockpit sensors to reduce physiological events. In his free time, he serves as a command pilot for Angel Flight, a charitable patient transport organization. Christensen is also the volunteer appointee president of the Greene County Regional Airport Authority.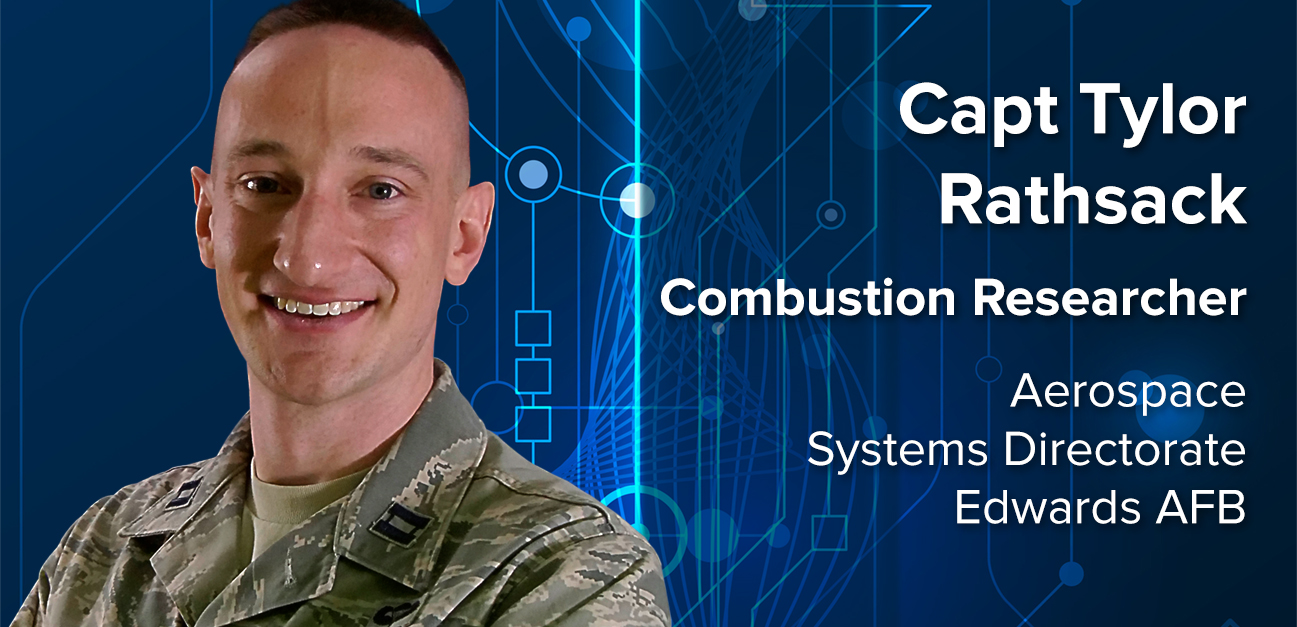 Captain Tylor Rathsack is an engineer and combustion researcher for AFRL's Aerospace Systems Directorate at Edwards Air Force Base where he manages an experimental test cell investigating rotating detonation injector physics. As a life-long propulsion enthusiast, he is thrilled to work with the nation's leading experts on rocket engines. Growing up, he learned about mechanical systems from his grandfather, who owned an engineering firm. As an adult, Capt. Rathsack strives to blend traditional engineering design with the flexibility of modern technology to accelerate prototype development. When not working in the lab, he enjoys spending time with his family, volunteering at church, and playing the bagpipes.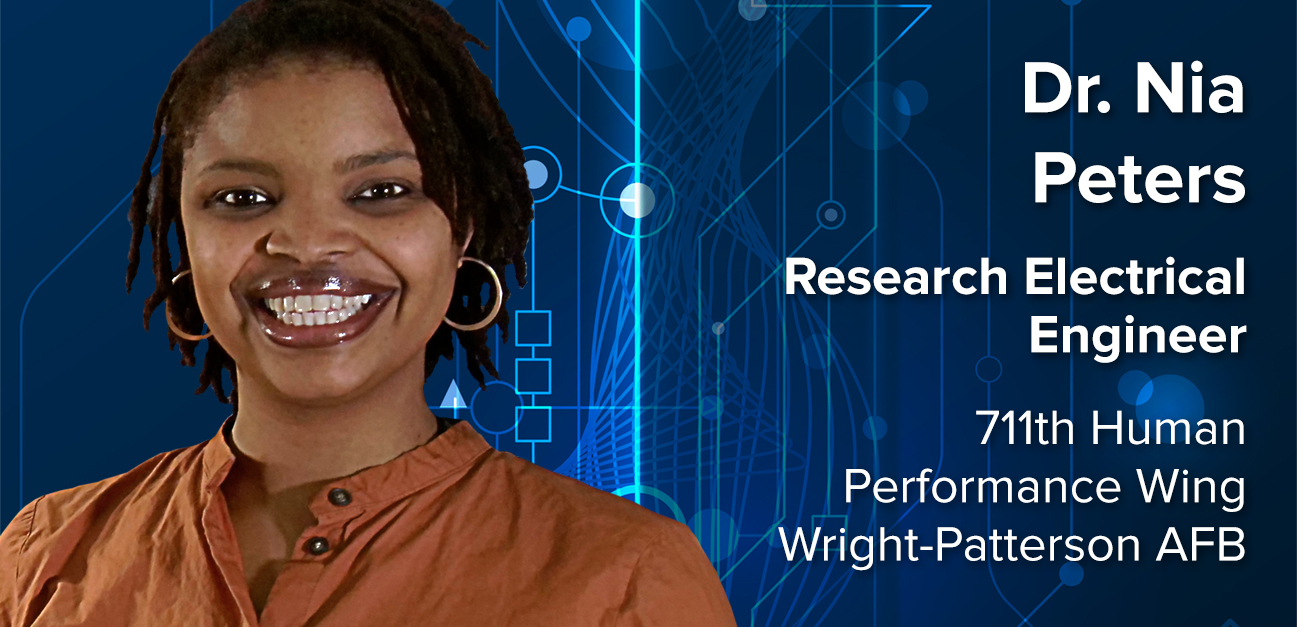 Dr. Nia Peters is a research electrical engineer within AFRL's 711th Human Performance Wing at Wright-Patterson Air Force Base. After launching her career as an intern, she received the Department of Defense Science, Mathematics, and Research for Transformation (SMART) Scholarship to support her Ph.D. in electrical and computer engineering. Her research, dedicated to the design of spoken and natural language processing technologies, blends her love of communication with language learning and technology. Peters, who is fluent in four languages (English, Brazilian Portuguese, Japanese, and French) strives to enhance warfighter communication interfaces. She has two daughters who are bilingual in French and English.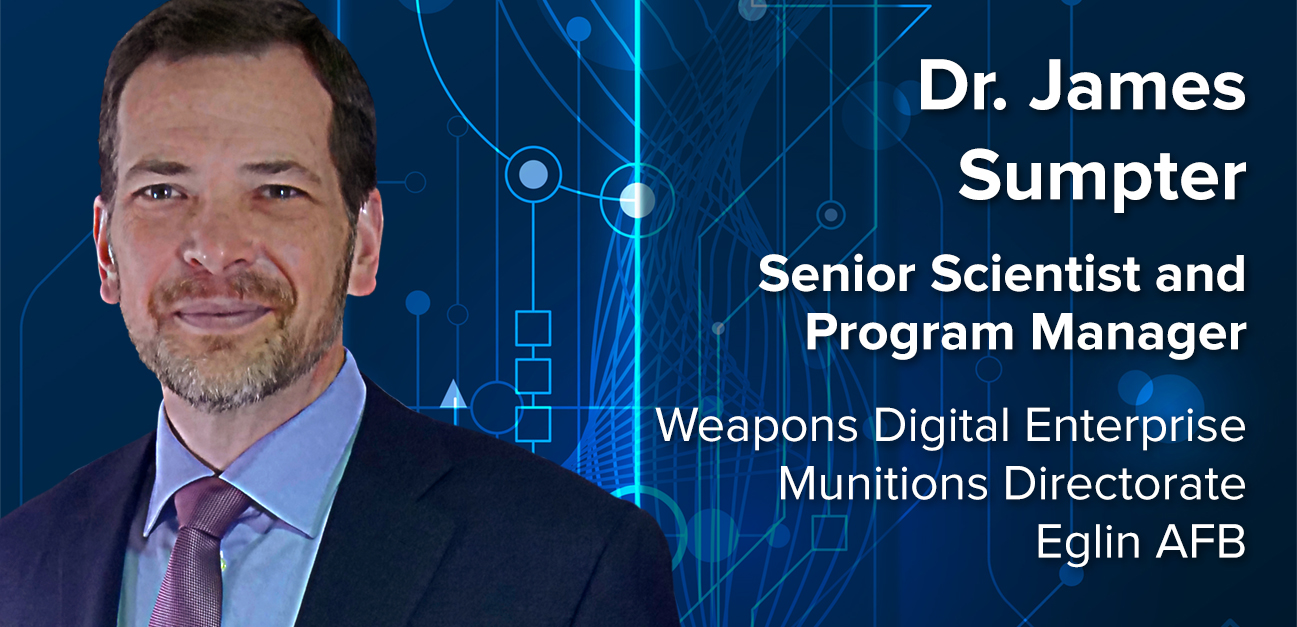 Dr. James Sumpter is a senior scientist and program manager for the Weapons Digital Enterprise / Digital Twin Lab at AFRL's Munitions Directorate. He provides technical expertise in digital engineering, modeling and simulation, machine learning, data analytics and software development. Known for his creative ideas that deliver practical solutions, Sumpter's multi-disciplinary expertise allows him to lead the agile digital transformation by employing a wide range of analytical methods and engineering approaches. He is a published author in national and international peer reviewed journals, and he has presented his work to national and international forums.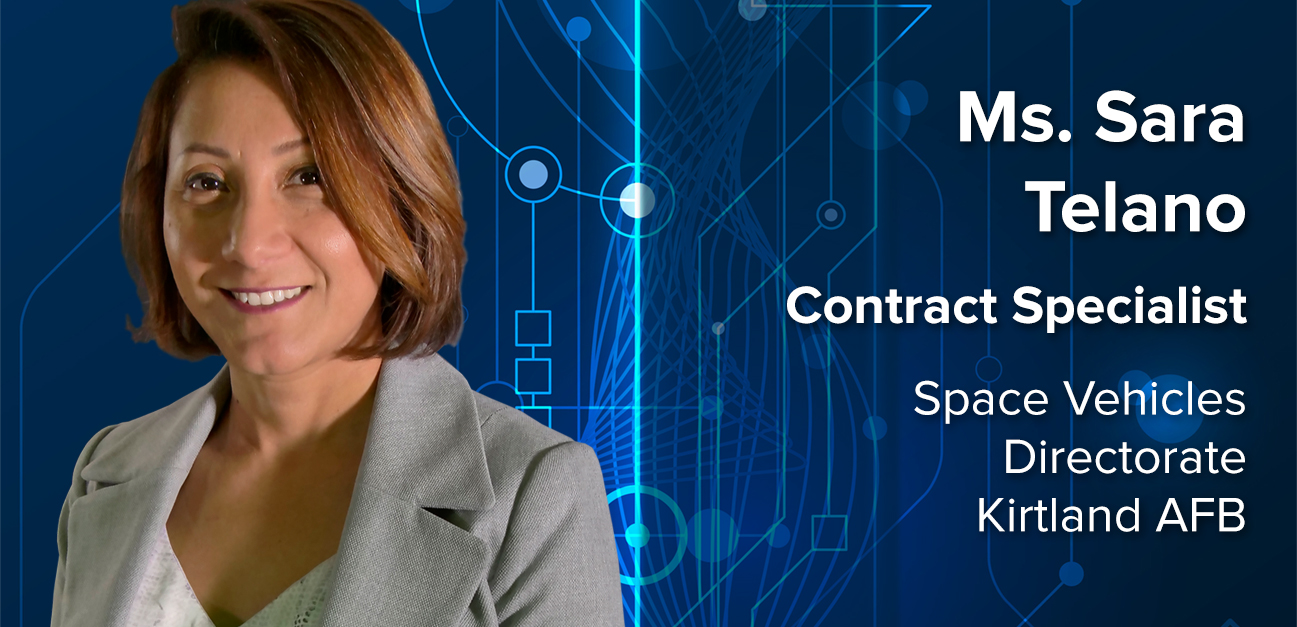 Sara Telano is a contract specialist for AFRL's Space Vehicles Directorate at Kirtland Air Force Base where she manages programs, performing all pre-award and post-award contract functions. Before joining AFRL, she worked for Royal Air Force Lakenheath and the Arkansas Energy Office. Telano, who enjoys helping others to develop solutions and build connections, has received numerous accolades including Civilian of the Year (USAFE-AFRICA) and the Outstanding Contracting Civilian in Training Award. Currently, she is working on a postgraduate diploma in business sustainability from the University of Cambridge. In her spare time, she enjoys traveling, hiking, and spending time with family.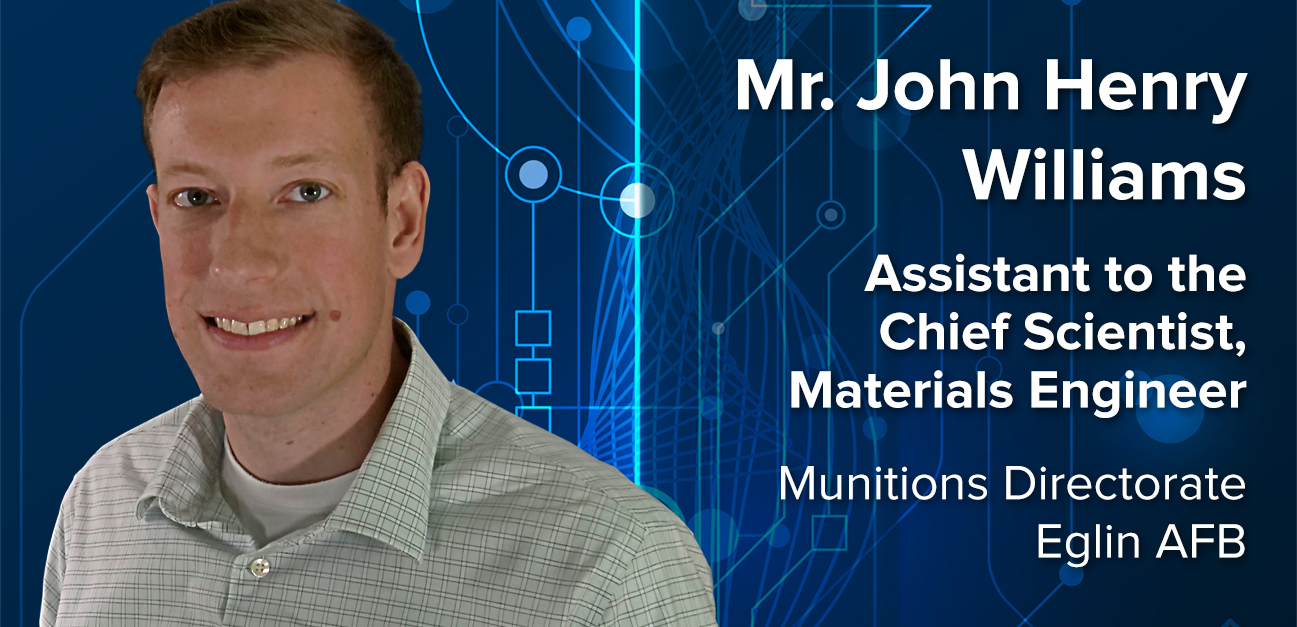 John Henry Williams is the assistant to the chief scientist of AFRL's Munitions Directorate at Eglin Air Force Base. An experienced materials engineer, Williams spent the majority of his career formulating, characterizing, and testing high explosives for Air Force applications. His work led to the development of several next-generation explosive formulations, and a low-cost, state-of-the-art test that determines explosive survivability in extreme environments. Williams advocates for strong, engaged leadership at all levels, and he is passionate about enabling and energizing the workforce. In his free time, he enjoys playing the drums at his church and engaging in lightsaber battles with his two toddlers.