12 Fearless AFRL Risk-Takers to Have on Your Radar This Women's History Month
From the literal Radar Branch of the historical Avionics Lab surging all the way into space– Join us as we scan the horizon past and present for signals from some badass female Scientists and Engineers.
General Ellen M. Pawlikowski: General Pawlikowski entered the Air Force in 1978 through the ROTC program at New Jersey Institute of Technology, unknowingly taking the first steps to becoming AFRL's first female commander. She attended the University of California at Berkeley and received a Doctorate in chemical engineering. Her career in leadership holds some serious clout, including time spent as Commander of the Air Force Research Laboratory. General Pawlikowski is nationally recognized for her leadership in the US science and technology community, and is an awesome source of inspiration.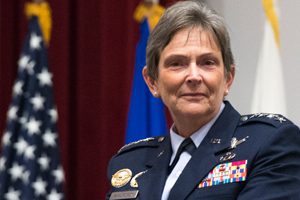 Phyllis Bolds: Phyllis Bolds graduated valedictorian from Dunbar High School in 1950, and magna cum laude from Central State College in 1954 with a degree in physics. She went on to work as a physicist in the radar branch of the electronics laboratory at Wright-Patterson from 1955-1957, then transferred to the flight dynamics laboratory where the degrees continued to flow in! "The Air Force paid for me to get a master's degree in computer science from the University of Dayton in 1973, as well as a master's degree in management from Simmons Women's College in Boston in 1977," she told 88th Air Base Wing Public Affairs during an interview in March 2017. What's even more impressive than her significant strides in education was her bravery in facing discrimination in a mostly male-dominated career field. She rose to the top by being an expert and a professional, and ended up inspiring three generations of female engineers in her family. Her granddaughter, Adrienne Ephrem, is continuing the family tradition of being a badass woman in STEM as an integration manager with the 711th Human Performance Wing. Ephrem is passionate about inspiring high school and college students to seek STEM careers. The apple doesn't fall far from the tree!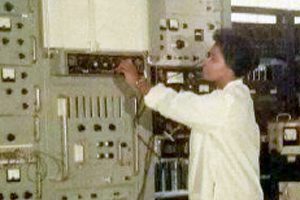 Rachel Abrahams: Rachel Abrahams is a young researcher at AFRL's Munition Directorate credited with developing a new alloy with all the mechanical properties of the material used for many munitions, but at half the price. Abrahams was awarded the Director's Cup Award for her creation which is expected to save the Air Force millions of dollars. Not only is she launching the Air Force into affordable metals, she continues to work as a mentor to seven students interning at AFRL. Giving back is clearly the name of her game, and we raise our alloy cups to her!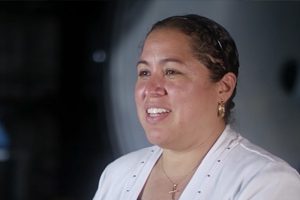 Cady Coleman, PH.D.: Catherine "Cady" Coleman, Ph.D. is a retired Colonel in the USAF and a NASA Astronaut! She graduated from MIT in 1983 with a Bachelor of Science degree in chemistry and earned a doctorate in polymer science and engineering from the University of Massachusetts in 1991. Coleman worked as a research chemist at the Materials Directorate of "Wright Laboratory," a precursor to AFRL's Materials and Manufacturing Directorate. She synthesized model compounds for optical applications, such as advanced computers and data storage. She was a volunteer (yes you read that correctly, volunteer!) test subject for the centrifuge program of the Armstrong Aeromedical Laboratory, setting multiple endurance and tolerance records during her time. Coleman went on to log more than 4,330 hours in space aboard the Space Shuttle Columbia and the International Space Station. Now that's a testament to endurance!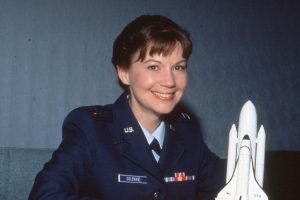 1st Lt. Aleda E. Lutz: 1st Lt. Aleda E. Lutz is a legendary flight nurse and one of the most celebrated flight nurses of World War II. During her time in active duty, she flew 196 missions and evacuated more than 3,500 soldiers. Her dedication to service and care, including her willingness to endure perilous conditions for the sake of her patients, made her a legend of en route care. Lutz's efforts in the field of flight nursing also make her a fitting exemplar of the United States School of Aerospace Medicine — part of AFRL's 711th Human Performance Wing. As part of its vision to be a global leader in aerospace and operational medicine, the School continues to train nurses of the future, enabling a new generation to do what Lutz was called to do more than 70 years ago.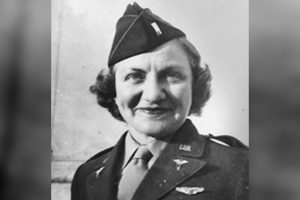 Lee Curry Rock: Lee Curry Rock, mechanical engineer with the Aero Medical Research Laboratory at Wright Patterson AFB, patented a pressure sealing closure for full pressure astronaut suits in 1969. Her invention solved sealing and flexibility problems associated with zippers. Thanks to her for taking some of the pressure off of finding that solution!
Beatrice Finklestein: WPAFB Aero Medical Lab dietician Beatrice Finkelstein became synonymous with early space food, including the low-residue diets consumed before flight and the famous "toothpaste tube" style food containers, and worked closely with the Mercury astronauts. Notably, NASA leaned heavily on the Air Force's aerospace medical experts and facilities for its nascent manned space program, involving astronaut selection, space suits, physiological parameters, microgravity training, capsule layout, and more.
Dorothy John: Dorothy John studied at Virginia State College and taught secondary school math and science in Virginia before joining the Air Force staff in 1956. During that time, she joined the Avionics Lab in as a mathematician specializing in analyzing computer logic for guidance systems and later developed guidance and navigation techniques for space vehicles. We could all draw upon some of her guidance when pursuing our goals.
Gertrude Blanch: Gertrude Blanch is one of the first numerical analysts for electronic computers. From 1938 to 1948, she was the technical director of the Mathematical Tables Project, the largest and most sophisticated of the human computing groups. During that period, she organized the literature of computing and numerical analysis. Blanch went on to develop numerical analysis for the early computers, working first for the Institute for Numerical Analysis and finally for the Air Force's Aeronautical Research Laboratory in Dayton, OH, clearly establishing herself as one of the leading experts on computation. She worked regularly with the Manhattan Project, both during and after the war. Her work paved the way for our modern computing era—if you're reading this on a screen, say a little thanks to Gertrude.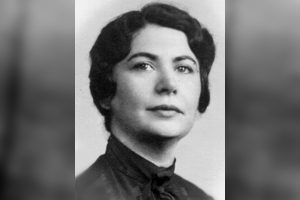 Amy Burns: Amy Burns works as the team lead for AFRL's Automatic Integrated Collision Avoidance System (Auto ICAS). Her team, along with Lockheed Martin and the OSD won the 2019 Aviation Week Annual Laureate Award for Safety in the Defense Category. This isn't her first run-in with accolade, however. In 2015 her team was recognized with AFRL's Annual Commander's Cup Award. The pattern is clear, Amy Burns can't help but collide with success.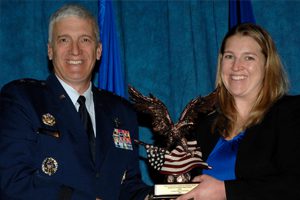 Dr. Katie Thorp: Dr. Katie Thorp worked as chief of the Soft Matter Materials Branch in AFRL's Materials and Manufacturing Directorate and was posthumously awarded the PRISM award from the Society of Women Engineers for her outstanding professional achievements, dedicated leadership and influential community service. The PRISM honors a member who has "charted her own path throughout her career, providing leadership in technology fields and professional organizations along the way." Several colleagues nominated her for this award in March 2018. Thorp had fought cancer since 1994 and had trained as a resilience training assistant to pass along knowledge she had gained in her own personal battle with cancer. Thorp passed away in July 2018, just one day after learning about winning the Society of Women Engineers PRISM Award. "Katie focused on enjoying life and helping others," said Dr. Jennifer Fielding, her longtime friend and colleague. We should all take a page out of this strong and brave woman's book and do our best to remain a "bright light" to those around us.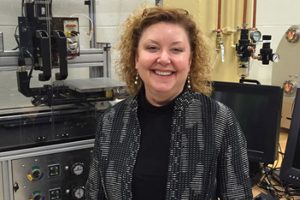 Air Force Women in Science and Engineering, AFWiSE: If you've made it all the way to number twelve in our list, first of all congratulations! And secondly, this last list spot goes to a resource group that brings together women to promote and foster achievement, advancement, and success within the research environment—Air Force Women in Science and Engineering (AFWiSE). AFWiSE is the brainchild of Dr. Mary Kinsella, a research engineer who spent 30 years in the AFRL Materials and Manufacturing Directorate before taking on her current role as the AFRL University Relations Manager. She says the idea was born from a desire to make AFRL a more welcoming and inclusive place for women within the research environment. "We strive to make AFRL not only an inviting place, but a preferred place for women to work," she said. AFWiSE is an engaging and inclusive resource group that gives women a forum to gather, network, and share new ideas for the advancement, professional development, and promotion of workplace diversity throughout AFRL. "AFWiSE enables women S&Es to get together, support each other, discuss issues, and share best practices," Kinsella said. "It is a means to bring about training, networking, mentoring, and other activities that the group deems necessary and beneficial." She added that the fundamental aim is to give female researchers the opportunity to share ideas in a supportive environment, which in turn could help foster greater confidence, opportunity, and success within the workplace. So, if you're feeling inspired by the incredible women on our list, check out AFWiSE for some resources to help nurture that career. Maybe we will be seeing YOU on our next list!