AFRL named 2023 Google Cloud Customer Award winner in government category
WRIGHT-PATTERSON AIR FORCE BASE, OHIO (AFRL) — The Air Force Research Laboratory, or AFRL, has been named a 2023 Google Cloud Customer Award winner in the government category, Google Cloud announced via its website Aug. 29, 2023.
Google Cloud confers this honor annually upon select government organizations that demonstrate outstanding use of data-driven solutions and secure cloud platforms to improve agile communication and internal collaboration with their citizens.
The State of Hawaii Department of Human Services, the Federal Emergency Management Agency, and the United States Postal Service were also named as 2023 Google Cloud Customer Award winners. Google Cloud's announcement is available here.
In this case, the Google Cloud Customer Award also recognizes the pioneering efforts of AFRL researchers Dr. Dan Berrigan and Dr. Lauren Ferguson, who spearheaded a roughly four-year-long campaign to make the Google Cloud Platform and Google Workspace tools readily available to AFRL's existing workforce of roughly 12,500 and its internal and external partners. Since 2019, Berrigan, worldwide digital collaboration lead, Digital Capabilities Directorate; and Ferguson, digital transformation lead, Materials and Manufacturing Directorate, have worked together to increase the total number of AFRL Google Workspace users from roughly 10 in 2019 to over 3,000 in 2023 and integrate the use of Google Cloud's tools seamlessly into AFRL's preexisting DISA framework, the DOD's approved government network system.
"With AFRL's use of Google Workspace, we were able to uncover what was there all along — that when unleashed, our people are creative and brilliant," said Berrigan, who at the time of the award nomination, served as digital manufacturing research team lead in the Materials and Manufacturing Directorate. "Users gained the ability to build custom automations for themselves to link Google Cloud services together to eliminate toil [and] AFRL is now capable of coordinating efforts and ideas across the global research system."
While Google Workspace delivers productivity-focused collaboration tools such as documents and spreadsheets, Google Cloud Platform offers compute-focused tools, to include virtual machines, artificial intelligence and machine learning workflows and data storage that enable collaboration beyond the office productivity tools Google Workspace provides. As an example, researchers can share experimental data, like images from a scanning electron microscope, using either Google Workspace or Google Cloud Platform, with the latter enabling additional tools to automate and analyze that data.

Preexisting, or legacy, government communication tools were not always sufficient to meet users' needs, Berrigan said, a reality only exacerbated by the global coronavirus pandemic that sent a majority of AFRL's workforce home in the spring of 2020 with virtually no means to continue their missions. At the time, lack of access to government laptops with reliable, secure Internet connections hampered workers' abilities to operate efficiently offsite, and employees were encouraged to limit their physical presence in AFRL offices and labs where they used hard-wired government computer systems to perform the bulk of their research.
"When the pandemic took hold, and the IT system around us unraveled, seemingly overnight, my colleagues and I were reduced to coordinating critical research using group texts and logging on to our computers at 3 a.m. to get a slot on the VPN [Virtual Private Network] for email," Berrigan said. "We had all these researchers just sitting there with their hands tied, who couldn't do anything. ​Lauren and I thought, ​​what​ if we just scaled our Google ​Workspace environment​?"
Berrigan, who had been using Google Workspace to communicate with his small research group of roughly 10 prior to the pandemic, had already noticed improvements in communication and overall work product quality as a result of using Google Cloud productivity tools. Now, Berrigan said, it just made sense to expand Google Workspace access to other researchers within the Materials and Manufacturing Directorate who were not, as a matter of course, necessarily required to work with sensitive or classified information but who desperately needed a more efficient and reliable way to collaborate.
"You had all of these people who couldn't communicate," said Ferguson, a mathematician by trade who wrote the initial scripts to bring new AFRL users on board and coded many of the Google Workspace applications and functions enabling access to the platform. "But then, we had Google Cloud, and as we adjusted to working from home, it really was a lifeline there. We now had a secure environment where more complex work could happen."
Scaling up required funding, though, Berrigan said, who recalled an early-morning virtual breakfast meeting with AFRL Chief Technologist Dr. Timothy Bunning and AFRL Executive Director Timothy Sakulich in the spring of 2020, during which both senior level leaders agreed to divert some preexisting funding to get Berrigan's project off the ground. The funds, previously earmarked for a separate effort, could no longer be used for their original purpose due to the pandemic.
With some initial funding in hand but no preexisting coding knowledge, Berrigan joined forces with Ferguson and the two began the work of expanding the list of existing AFRL Google Workspace users from roughly 10 to approximately 300 within the Materials and Manufacturing Directorate. As word of the new system spread, individuals from other technical directorates across AFRL requested to join, and by the end of year one, the number of Google Workspace users across AFRL had grown to 1,500.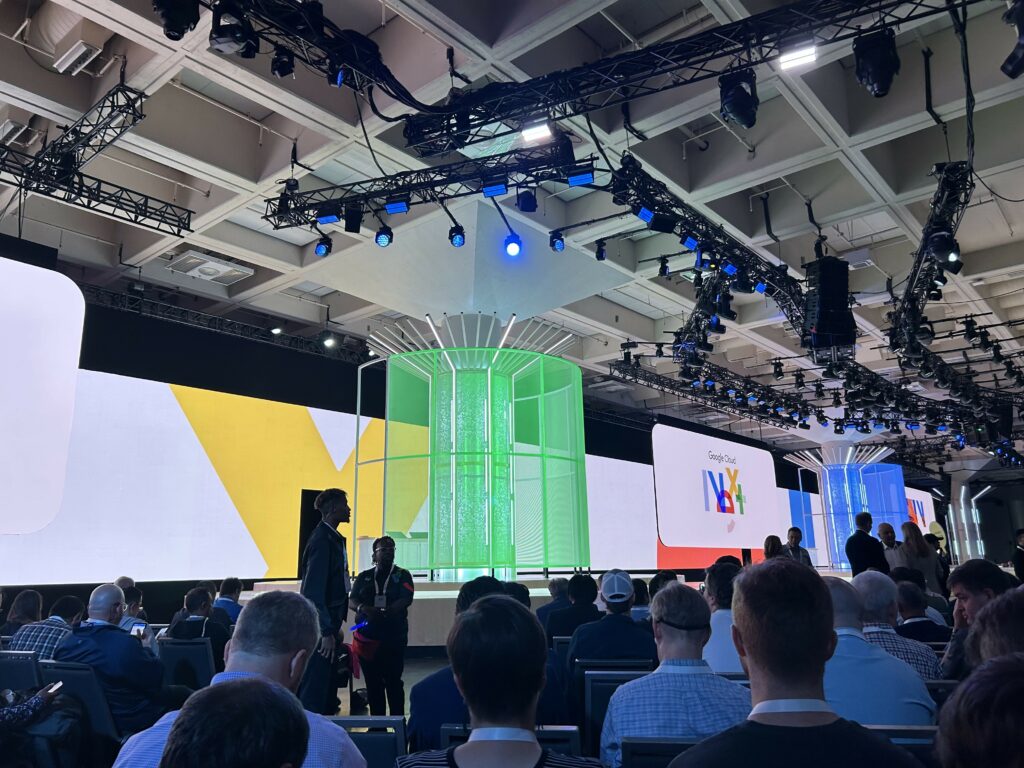 In the beginning, Ferguson noted, she had to add each of these new users manually, until she scripted the codes enabling users to complete such tasks themselves.
"Dan and I are both logical thinkers, problem solvers," Ferguson said. "We work really hard to get things done — we want people to have a good experience. And I think we were both especially driven by the fact that there is no other platform that does what we want and by the fact that Google Cloud is so unique in its capabilities, in terms of what it can provide. It's very robust, it's very user-friendly."
One benefit of the new system that users noticed immediately was that they were no longer required to ship unclassified data on hard drives via the U.S. Postal Service. Previously, it had been the only reliable way to transfer large amounts of data to external partners, but this practice was painfully slow. For example, it could take up to four days to ship a hard drive to his external collaborators in Atlanta, Berrigan noted.
"And no one wants to work with the 'mail a hard drive' guy," Berrigan said.
Now, Berrigan and Ferguson said, AFRL members can share unclassified data in real time, collaborate on research projects across disparate locations, edit and revise shared documents simultaneously, build group presentations with little to no downtime, communicate more reliably and get work done more quickly. Google Workspace applications like Gmail, Calendar, Meet, Chat, Drive, Docs, Sheets, Slides, Forms and Sites enable users to collaborate in real time and do things like jump into a slide deck at the same time, report the results of an experiment or provide feedback on research papers. Researchers are no longer required to extract data manually from PDF documents or sift through hundreds of emails to find the one they need.

Google Workspace has also enabled AFRL researchers to collaborate more efficiently with academic partners, such as student interns, from other universities and research institutions, said Dr. Eric Harper, a research materials engineer based in the Materials and Manufacturing Directorate. Harper — who currently leads a small research group that specializes in using machine learning to accelerate optical metasurface design — and his team were some of the very first to begin using the Google Cloud and Google Workspace tools when they became available in his directorate.
Harper said these tools have been crucial in eliminating work stoppage and increasing productivity for his research team.
"These tools have enabled us to essentially get off the ground from day one," Harper said. "There's effectively almost no downtime, and there's the ability to scale experimentation up or down depending on our research needs day to day, or week to week, or month to month. When our student interns come in, we're able to get them up and running on the same Cloud-enabled computers that we have. They don't have to wait to get a CAC [Common Access Card enabling them to perform research on government-issued computer equipment]."
And, Harper added, when it is time for student interns to return to their respective institutions at summer's end, unfinished projects can conclude from different locations.
"Research projects don't always fit into a neat little 10-week summer internship window," Harper explained. "But, if needed, our interns can go back to their universities and wrap things up from there. The work can still continue."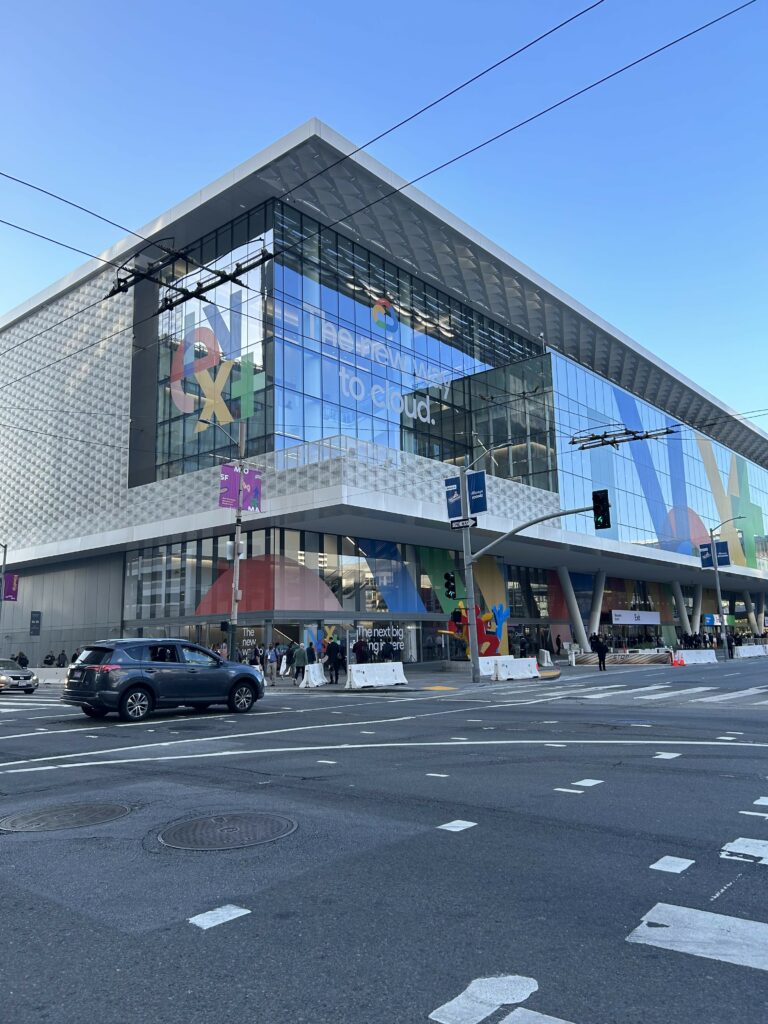 Perhaps even more importantly, Berrigan and Ferguson said, the use of Google Cloud productivity tools is enabling future partnerships with an increasing number of external collaborators, some of whom are located outside of the United States. A potential future next step is to begin adding foreign nationals to the Google Cloud platform, Ferguson said, as AFRL eyes its next project to link up with its partners in the United Kingdom at the Defense Science and Technology Laboratory.
Ultimately, Berrigan said, the success of the Google Cloud pilot project is a credit to the many helping hands he encountered along the way.
"This project has been championed since day one by a coalition of the willing," Berrigan said. "Sometimes it might seem as if these successes are just a one-single-person kind of thing, but I had to call in favors from everywhere."
Such favors, Berrigan said, included everything from Ferguson's help teaching him how to code; the over 140 individuals across AFRL who contributed their Google pilot success stories to a slide deck presentation that Berrigan used to convince senior AFRL leadership of the importance of future funding; and an ad-hoc funding boost from the chief technologist's office at one point​ when demand defied expectations. ​​ ​
​​"None of this would have been possible without the faith placed in us by Mr. Sakulich and Dr. Bunning," Berrigan said. ​​​"The best insights happen at the seams of ​​scientific disciplines. Our software toolbox ​​needs​​ to get us to those intersections faster." ​​​​​​​​​​​​​​​​​​​​​ ​
When work productivity slowed down due to the coronavirus pandemic in 2020, it was a "no-brainer" to try the experiment, Bunning said.
"Effective communication amongst my scientific brethren within AFRL and with our partners is key to scientifically timely and impactful research," Bunning said. "It epitomizes our culture: to find great people with vision and creativity, enable them to move forward and get out of the way as leaders."
AFRL Chief Information Officer and Digital Capabilities Directorate director Alexis Bonnell said Berrigan and Ferguson are a testament to AFRL's mission to help drive ease of collaboration and tools to reduce toil and optimize the output of AFRL scientists, researchers, Airmen, Guardians, partners and allies.
"This is a tribute to AFRL's work in Digital Transformation," Bonnell said. "Cloud is not a commodity — it is a bedrock of culture and how organizations optimize our relationship with knowledge, our mission and each other. [Dan and Lauren] are outstanding examples of leaders who started from a place of passion for the mission and empathy for their fellow scientists and invested real time in finding tools to help us exercise our most critical asset: our curiosity."
Berrigan said he is most excited about AFRL's willingness to try something entirely new in its quest to remain at the "tip of the sp​ear​" of external user engagement.
"To me, this Google Cloud Customer award is not just about us being recognized for our efforts," Berrigan said. "It's emblematic of AFRL's mission to take risks."
About AFRL
The Air Force Research Laboratory, or AFRL, is the primary scientific research and development center for the Department of the Air Force. AFRL plays an integral role in leading the discovery, development and integration of affordable warfighting technologies for our air, space and cyberspace force. With a workforce of more than 12,500 across nine technology areas and 40 other operations across the globe, AFRL provides a diverse portfolio of science and technology ranging from fundamental to advanced research and technology development. For more information, visit: www.afresearchlab.com.