A/TA SYMPOSIUM & TECH EXPO – 2023
A/TA SYMPOSIUM & TECH EXPO – 2023
Start Date: Nov 9, 2023
End Date: Nov 11, 2023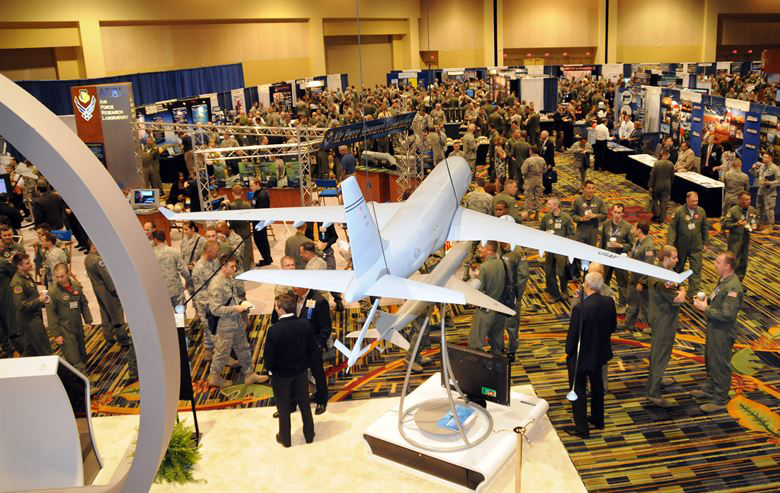 The Airlift/Tanker Association Symposium and Tech Expo is Nov. 9-11, 2023, in Grapevine, TX at the Gaylord Texan Hotel and Resort. The Airlift/Tanker Association, or A/TA, is an organization dedicated to providing a forum for ensuring American military forces continue having the air mobility required to implement U.S. national security strategy. A/TA's combined effort is to grow opportunities to educate, develop, mentor, and network with more Airmen than ever before.
---
Air Force Research Laboratory technologies showcased at the show will include:
  KC-46 REMOTE VIEWING SYSTEM (RVS)
The KC-46 remote Vision System technology uses cameras, image processing, and stereoscopic, or 3D, displays to provide Air Refueling Operators, with the imagery they need to carry out the refueling mission. LEARN MORE
  A3R COMPUTER VISION INTERACTIVE DEMO (ACP)
The ACP flight and mission autonomy portfolio is focused on the development of autonomous collaborative mission capabilities to enable risk tolerant combat capability in expeditionary operations that can augment existing airborne platforms across a variety of contested and highly contested mission areas.
  FOCUS
FOCUS is a mobile monitoring app that combines personalized data input with long-term micro-data on physiology, behavior, and performance effectiveness to deliver estimates of current and future performance based upon a cognitive calibrated to individual fatigue susceptibility and risk.
  BIOCEMENTATION
By using bio-manufacturing to build runways, (including ramp space or any hardened surface), Biocementation is a way to get into austere locations to rapidly create landing zones for our aircraft where none exist. LEARN MORE
  GENERAL FUEL EFFICIENCY
General Fuel Efficiency is helping to facilitate technologies that help the Air Force improve mission capabilities and resiliency through drag reduction, fuel improvement, alternative fuels and over all new capabilities to the Air Force aircrafts or systems.